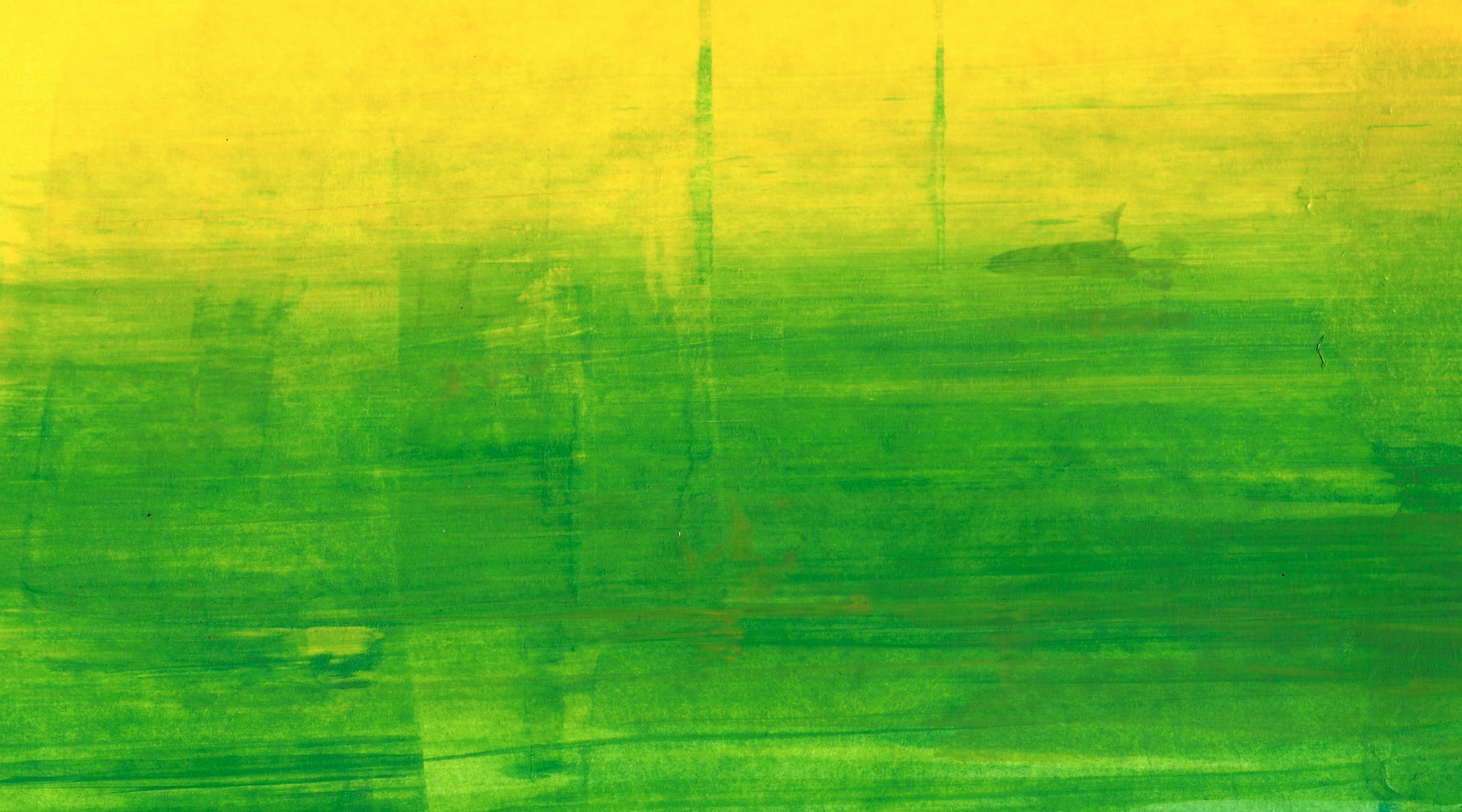 The Ashram Today & Visiting information
Raj Saubhag Ashram has evolved into an oasis of spirituality, quenching the thirst of many a seeker from far and wide. Nestled in pristine surroundings, far away from the hustle and bustle of modern life, it offers a tranquil respite to seekers. The unique calm and peace of the ashram are perceptible as soon as one sets foot within its hallowed grounds. A sense of inner silence steadily engulfs the soul and worldly burdens are automatically left behind.
The central philosophy of the ashram revolves around dedication and devotion to the enlightened spiritual master. It is a place where an aspirant can spend precious moments with a spiritual guide. The teacher is a friend and philosopher whose sole aim is to selflessly share his own experiences and revelations with the sincere seeker and enable them to achieve the same. Param Pujya Bhaishree who is currently the spiritual head or Guru of the Ashram is at the humble service of seekers at all times. So also are other elevated souls known as Brahmnishts (one who has unwavering faith in the eternal principle or pure soul) who devote a large part of their time to seekers. They selflessly offer their time and energy in guiding one and all. Indeed the Ashram distinguishes itself and stands out in glorious and unparalleled meritocracy in terms of the unlimited and unrestricted access that a seeker has to enlightened teachers. The only limit to spending unending hours in seeking guidance, answers, advice and support on the spiritual journey is one's own zeal to attain the truth. Such close access to elevated spiritual teachers who have attained the very heights of self-realisation is a unique blessing in this day and age.
The Daily Ashram Program
5am: Morning meditation followed by daily devotional prayers or Agnabhakti, consisting of poems and writings composed by Shrimad Rajchandra and other enlightened seers. Ceremonial reverences are paid at various important places of worship within the Ashram campus such as the Derasar, Saubhagsmruti and Param Pujya Bapuji's memorial.
8:00am: Breakfast
9:30am: 'Puja and Chaityavandan' prayers are offered in the Deraser.
10:30am: Morning Satsang: two discourses are held, one in the morning and one in the afternoon in which Bhaishree or the Brahmnishts expound upon the words of important scriptures such as Shrimad Rajchandra Vachanamrutji, Gnansaar and Adhyatmasaar by Yashovijayji amongst others.
12:00 noon: Lunch
3:30pm: Afternoon Satsang
6:00pm: Dinner
6:30pm: Aarti and Mangaldivo in the Deraser
7:00pm Atmasiddhi recital + Guru Vandana
'Atmasiddhi' is a profound spiritual composition by Shrimad Rajchandra which he wrote in the format outlining the six fundamentals.
8:30pm: 'Bhakti' or devotional singing with a light spiritual story telling to finish theday.
Throughout the day, seekers occupy themselves in meditation, reading, andspending time with Bhaishree or Brahmnishsts seeking answers to their queries and problems. Indeed the atmosphere is so divine and blissful, it is a common experience to be completely cut off from the external world and to forget about theday and time!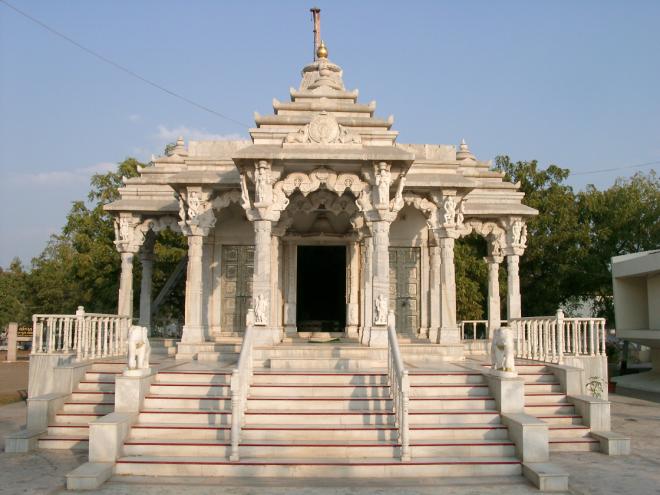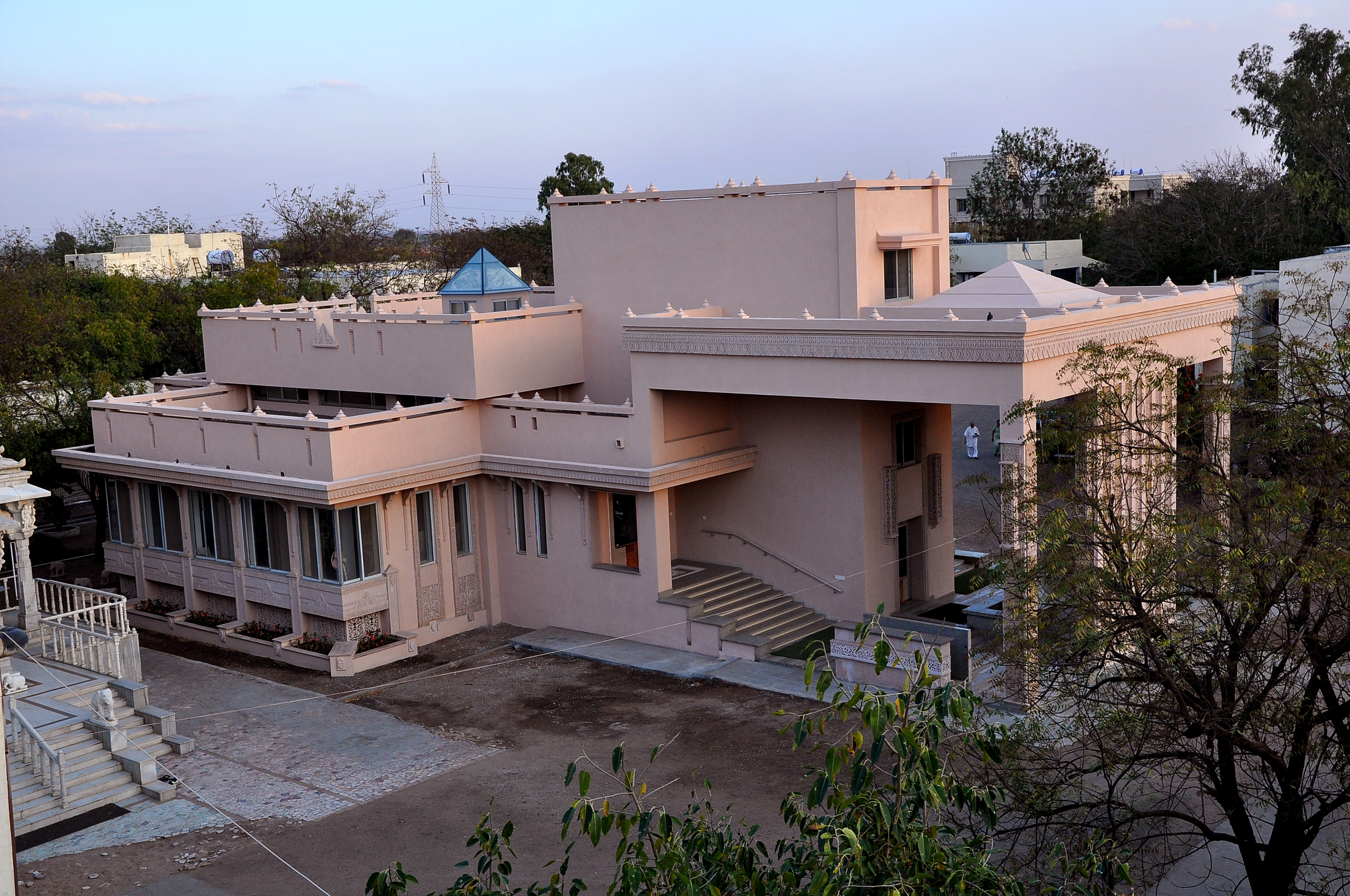 Visiting Sayla
We warmly invite you to Sayla Ashram. All are welcome to join in Satsang.
How to Find us:
Shree Raj Saubhag Ashram
Address:
Near National Highway 8 - A
Saubhagpara
Sayla 363 430
Dist. Surendranagar
Gujarat, India
Contact: Mr Harivadan Brahmbhatt
Tel: +91 (0) 2755 280533 / 280791
Mobile: +91 (0) 9426259111
Email: info@rajsaubhag.org
Website: www.rajsaubhag.org
Car
Travelling by car take the National Highway 8 - A that runs between Rajkot and Ahmedabad. When you reach the roundabout or circle outside Sayla town, take the small road opposite the main Town Gate, under the arch signposting the Ashram (next to the petrol pump). The main Ashram gate is 100 yards down this road on your left.
Air
Nearest Airports include
- Ahmedabad International Airport (Sardar Vallabhbhai Airport) (3 hrs)
- Rajkot Airport (1hr 40mins)
Train
Nearest train stations include:
- Surendranagar (45 mins)
- Joravanagar (45 mins)
- Rajkot (2 hrs)
- Ahmedabad (3 hrs)
Taxi
A taxi can be obtained from any of the Airports and Train Stations, but may be unsuitable or unwilling to travel long distances.
Some Local Taxis:
Hardev is Param Pujya Bhaishree's driver in Sayla who runs a private taxi service with his partner for mumukshus. Contact: Whatsapp: 9558003123, Mobile: 9879670048

Jayeshbhai is our Ashram Kitchen Manager and has started running a private taxi service for mumukshus. Contact mobile: +91 8264250982

Naval Sinh runs a taxi service based in Sayla and is well acquainted with the Ashram. Contact mobile: +91 9825252135

Bharatbhai is based in Ahmedabad and is well acquainted with the ashram. Contact Mobile: +91 9879165829

Jitubhai Mori is also based in Sayla and well acquainted with the Ashram. Contact Mobile: +91 9825257013
Note all these services are run privately and not by Raj Saubhag Ashram.
Before You Arrive
It is important to inform the Ashram Office of your planned arrival. No payment or booking fee is asked for in advance, all we ask is that you keep us informed.
Cancellations: If you wish to cancel then please inform us as soon as possible.
On Arrival
Report to the Ashram Office reception where they will complete your registration and give you your room key. Please ask for help with luggage and directions.
The office can also arrange a tour and orientation of the ashram for you by an Ashram member if you wish. This can be a great opportunity to gain insights into the philosophy and history of the Ashram as well as answering many of your practical needs.
Accommodation
All rooms are equipped with western toilets, washbasins, beds, pillows, linen and blankets. There is no air conditioning but ceiling fans are provided. You may bring your own linen if desired.
Towels, toiletries and toilet rolls are not provided so bring these with you.
Solar powered hot water is provided at communal ends of the accommodation. Use the buckets provided in the rooms to fill hot water for bathing needs.
Mosquito net mesh frames are fitted to all doors and windows.
Cleaning & Laundry
Your room will be cleaned once a day. The Ashram staff who clean the rooms will take any of your clothes left soaking in a bucket of soapy water outside your room and wash them for you and then hang them to dry outside your room.
Alternatively the Dhobi comes to the Ashram on alternate days in the morning time. If you leave your folded clothes outside your door he will take them for washing and ironing and return them when he next returns to the Ashram. You will need to pay him directly for his service as he is not an Ashram employee. Inform the office that you would like this service and they will ensure that the Dhobi knows to look out for your clothes.
Water
Rainwater is harvested in the Ashram and then filtered for drinking purposes. All food is cooked with this water and clay pots are filled with this water in your room daily. Chilled filtered water is provided in the Dining Room.
Tap water is NOT safe for drinking.
The Ashram office can provide you with bottled filtered water at minimal cost (single bottles or crates of bottles available).
Meals
Breakfast, Lunch, Afternoon tea and Dinner are provided in the Ashram dining room.
Meals are Jain vegetarian and are simple and healthy.
Less spicy versions of main meals are provided and if you have any allergies or dietary requirements then please let the office and kitchen staff know. Rotlis without ghee can be provided as well as hot drinking water.
Masala chai and Ukado (hot sweet milk) is provided at breakfast and dinner. Chai without sugar is also provided which can be mixed with sweet chai to taste.
Fruit can be ordered at the Ashram Office.
You are advised to keep a hand towel with you at meal times.
Language
Swadhyays are conducted in Gujarati. Many Brahmnishts and Ashram members are fluent in English and can help with answer any questions.
The staff predominantly speak Gujarati, however there are many members in the Ashram that can help facilitate through English. Please ask at the office and they will find you a friendly face to help. Vinaybhai, our Ashram manager is based at the office reception and can speak good English.
What to wear
Appropriate, respectful and simple clothing is requested. White coloured clothing is requested, especially during shibirs.
Men can wear simple white Jabha-lengha or trousers and shirts. Shorts, jeans and revealing clothes are not acceptable.
Women wear simple Punjabi dress / Salwar khameex / Sari. Tight and revealing clothes are not acceptable. Therefore, women are asked to wear trousers and not leggings and to use a Chuni scarf for modesty.
Shoes are removed in the Swadhyay Halls, Deraser, Dining halls and in the Kutirs. Sandals or open shoes can be quick to put on and take off. Care must be taken during the rainy season as the ground can be slippery.
Security
All guests are responsible for their own belongings. It is recommended that money and valuables be kept securely and locked away. All rooms are provided with door locks.
The Ashram compound is gated with security watchmen 24 hours a day.
Books
You may borrow any books you need for Swadhyay from the hall. You can purchase copies of books from the office book shop.
Room & meal contribution
We ask for a contribution to the accommodation and meal costs for your stay. This will be approx Rs 150 per day per person. We offer a subsidised rate for those who cannot afford this.
Donations
You may make a donation at the Ashram office to whichever fund you wish. In addition to the humanitarian activities there is also a workers fund for the Ashram staff and also donations for food for the Ashram cows.
Tips
We ask that you refrain from giving tips directly to any staff in the Ashram. You may donate to the worker's fund in the Ashram office which is them distributed to all the staff in a fair and equal manner.
Emergencies
There is someone stationed at the gate 24 hours a day so if you need help then please do not hesitate to approach them.
Sayla has a small Community Health Centre for minor injuries and ailments. Large tertiary hospitals are located in Rajkot and Ahmedabad.
Remember to bring...
- Toiletries
- Bath towel and Hand towel for dining room
- Glasses
- Daily medication
- Insect repellant
- Alarm clock (during shibir times mobiles phones are not allowed even for alarm clock purposes)
- Notebook and pen
- Phone charger
- Socket adaptor
- Camera
- Clothes washing powder / liquid
- Travel insurance
Note that Sayla is a small town with a few small shops for essentials. It is best to bring your requirements with you or buy what you need from larger cities such as Ahmedabad and Rajkot.
Humanitarian and charitable projects
If you would like to visit any of the Humanitarian projects please let the office know. They can help arrange logistics for you.
Click on the link below to find out more about our projects